Was it just me or did anyone else find the 'Sales' disappointing this year?  Up and out on Boxing Day to find basically just tat that had been dredged up from, in some shops what seemed like years ago and the odd decent thing, of course most not in my size!  Apparently though this was because a lot of the retailers has their sales before Christmas (my friend who works in retail told me this).
After numerous visits in and out of shops here is what I got
Marks and Spencer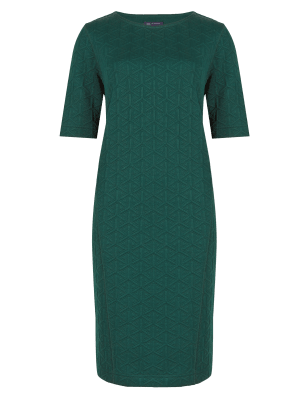 M&S Collection Textured Tunic Dress – £23, Was £39.50
Here it is on, I wore it to the Night Do for my friend's Wedding.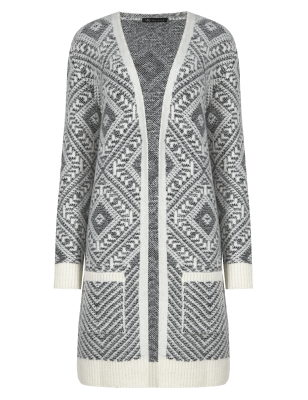 M&S Collection – Fair Isle Longline Cardigan – £26, Was – £39.50
I also got this jumper from the M&S Indigo Collection, I can't find a link for it so I'm assuming it's all sold out.
Finally from M&S I bought this statement necklace which I've been eying up for ages, a total bargain at half the price!
Accessorize